Top Whitetail Deer Guided Hunts in PA
Your Whitetail Deer Hunting Experience of a Lifetime
Enjoy a professionally guided Whitetail Deer hunt using your rifle, pistol, muzzleloader, crossbow, or compound bow on 400 acres of the most beautiful Whitetail Deer hunting preserve in Pennsylvania and the Northeast.
Whitetail Deer prefer wooded and open grassy areas and marshes. The Stonebridge Hunting Preserve is the perfect habitat for Whitetail Deer. And it's a great place to hunt because it's a beautiful, well-kept property with scenic views. Watch the drone video above and draw your own conclusions by comparing Stonebridge to any other hunting preserve in PA and the Northeast. We are not the biggest Whitetail hunting preserve in Pennsylvania, but we think you'll agree that we're the best.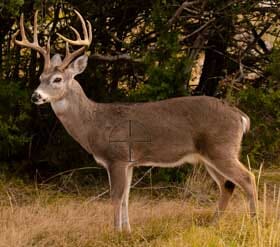 Hunting Tip: Aim for just behind the Whitetail Deer's shoulder, where you're most likely to hit vital internal organs.
Affordable Whitetail Deer Hunt Prices
Our Trophy Whitetails are rated using a
Boone and Crocket Scoring Sytem
.
Up to 159

$

3,500

160 - 199 $

6,500

200 - 219 $

7,500

220 - 270 $

8,500

271 - 299 $

9,500

300 - 400 $ 10,000
400+ Call
Includes FREE

Lodging for One Night;
Breakfast, Lunch; and
Guide.
*Call for Current Prices.
* Prices subject to change. Call Us at
814-242-1454
or
Contact Us Online
to confirm prices and available hunt dates.
Whitetail Deer Characteristics
White Tail Deer:
are native to, and the most common species in, North America;
can run up to 30 mph, are extremely agile and excellent swimmers, and most active in the morning and evening;
antlers become larger and more complex every year; but the actual size of the rack is also a factor of genetics and nutrition;
are reddish brown in spring and summer and grey-brown in fall and winter; and
prefer forests, grasslands, and marshes.
Average Size and Weight:
Bucks:
Length: 72" - 93"
Height: 26" - 45" at the shoulders
Weight: 150 lbs. - 300 lbs.
Antler Size: 20" - 25" with some trophies over 30 ". The best months to hunt Whitetail Bucks is September through February.
Doe:
Length: 63" - 84"
Shoulder Height: 30" - 33"
Weight: 90 lbs. - 200 lbs.
Antler Size: None
Unforgettable Whitetail Deer Hunts in PA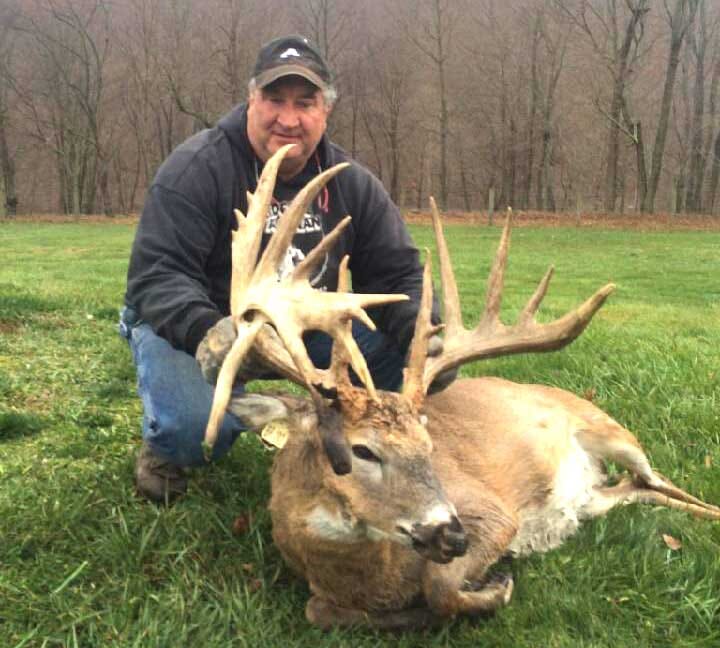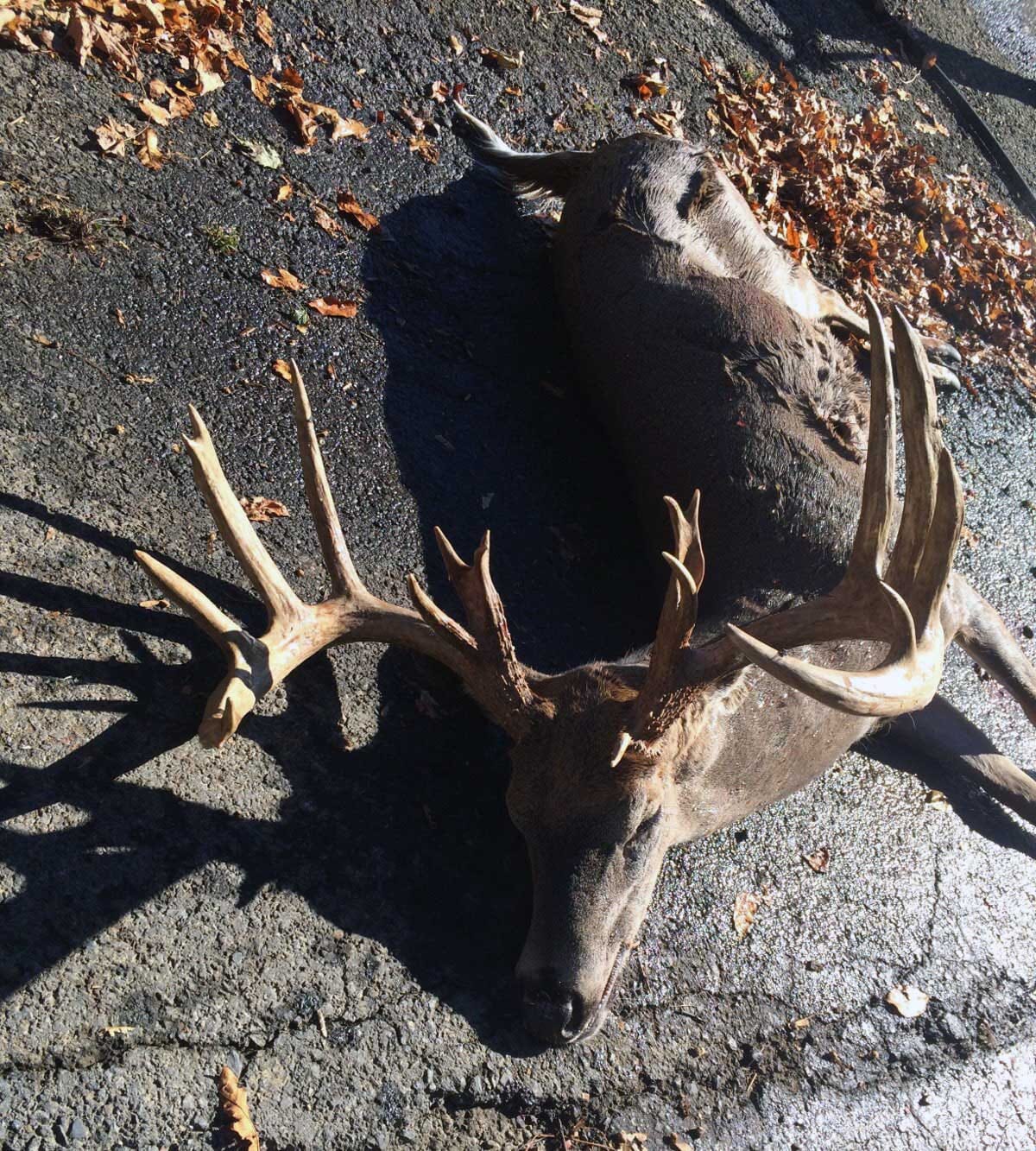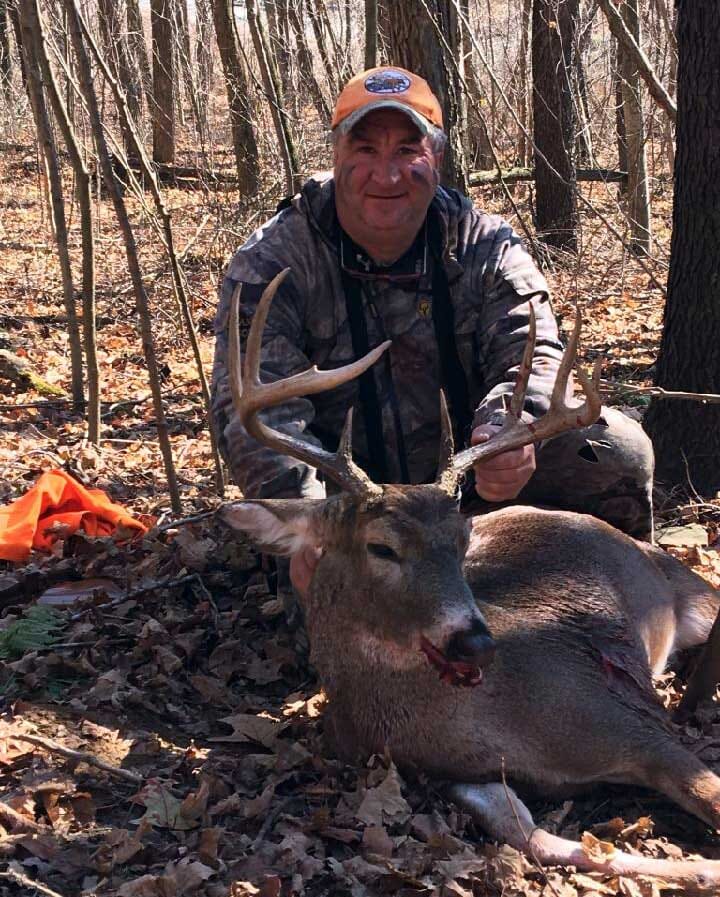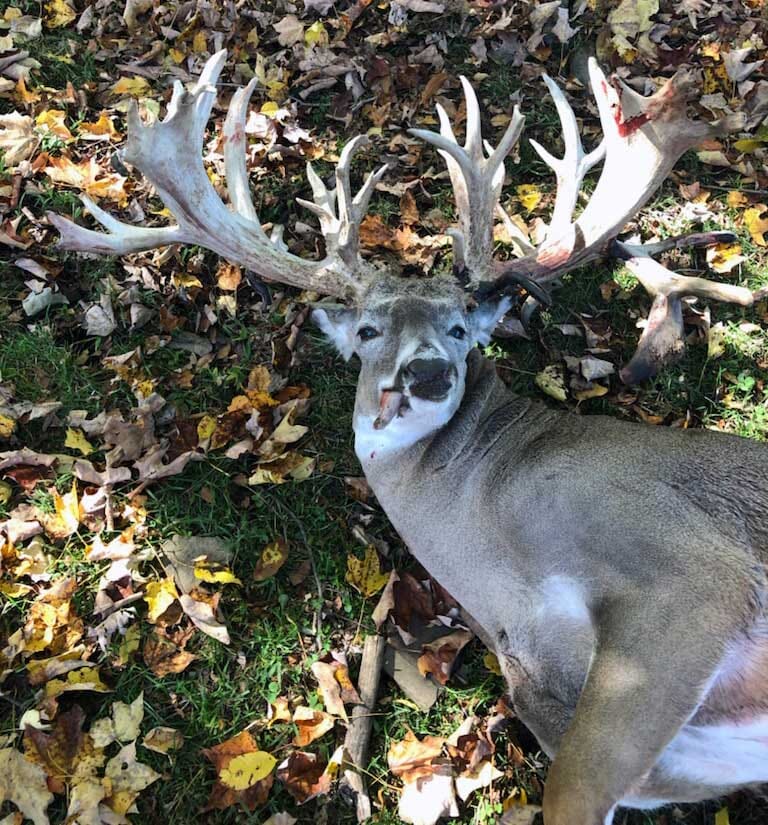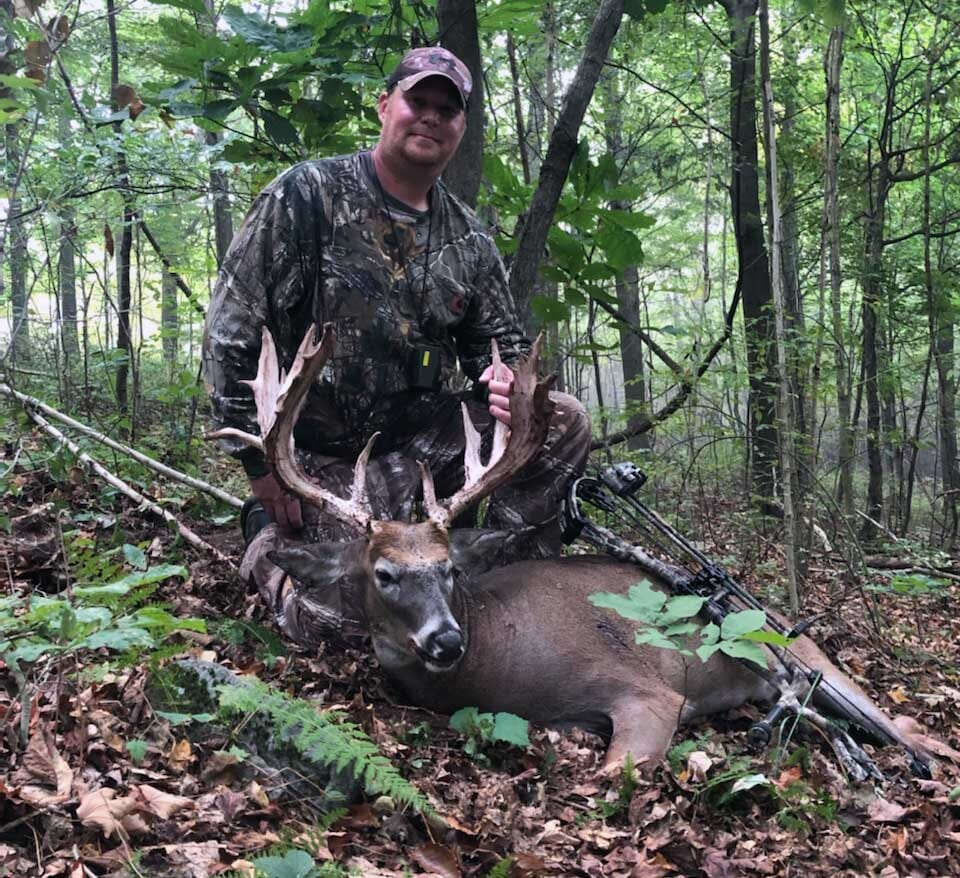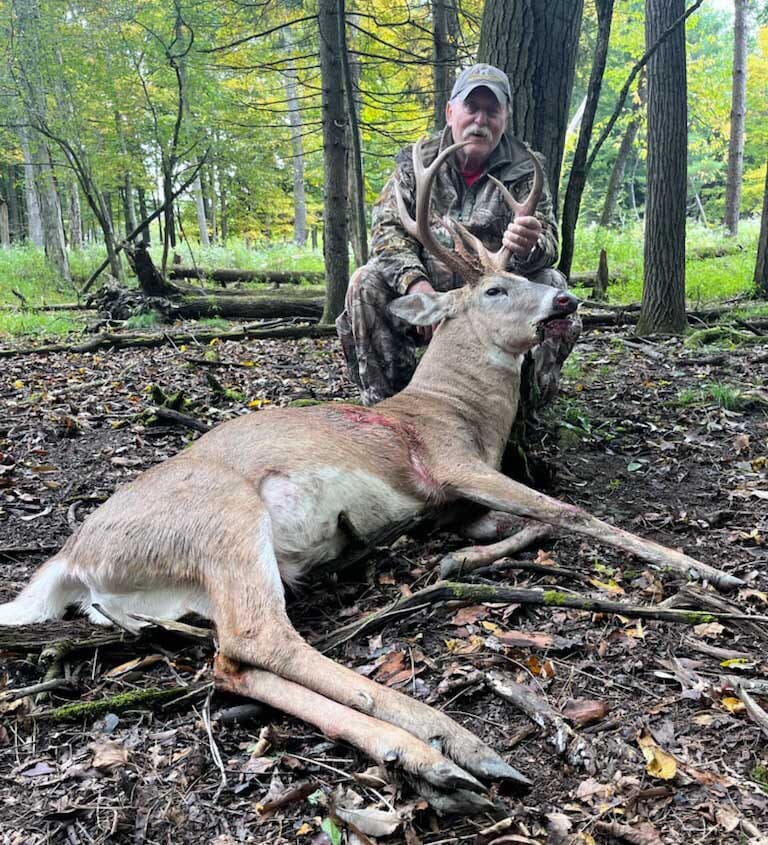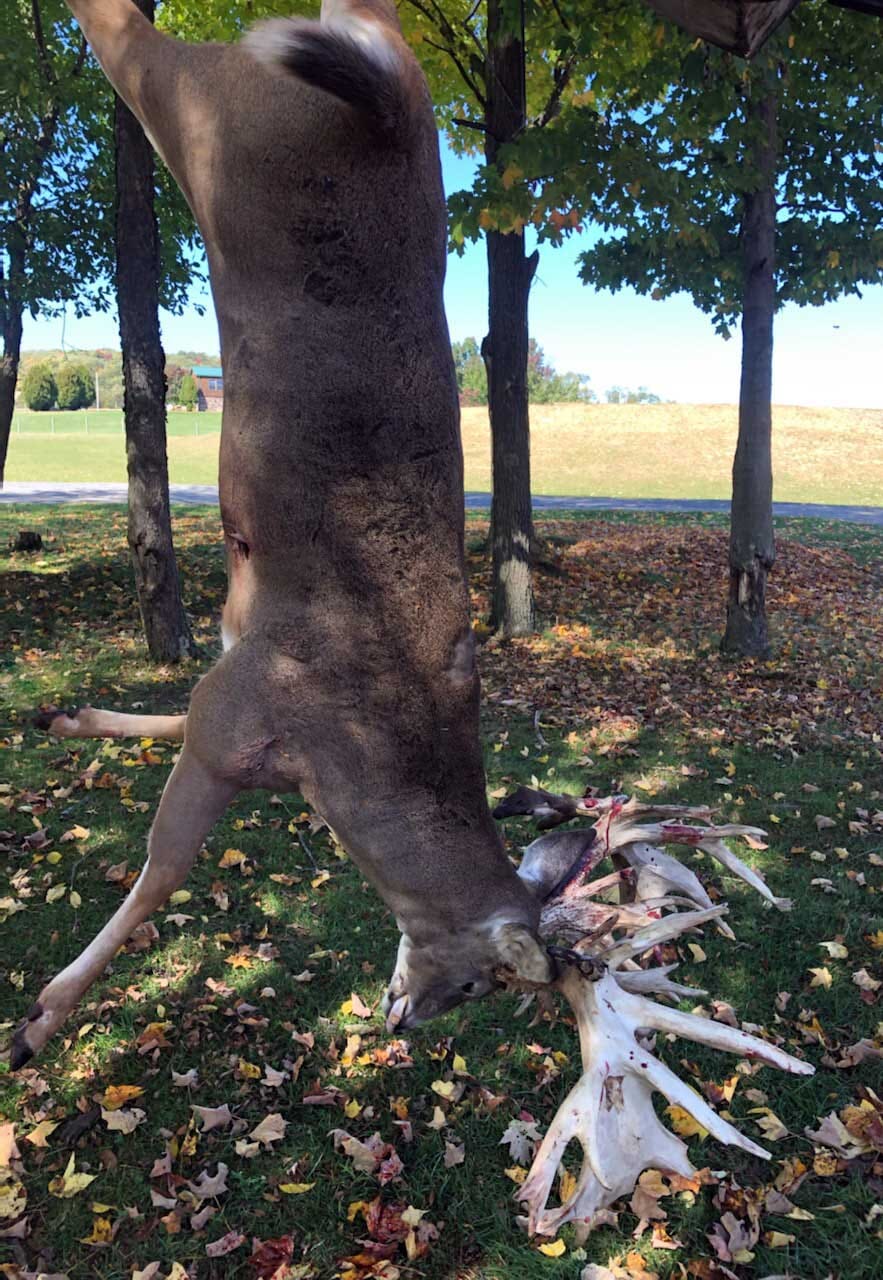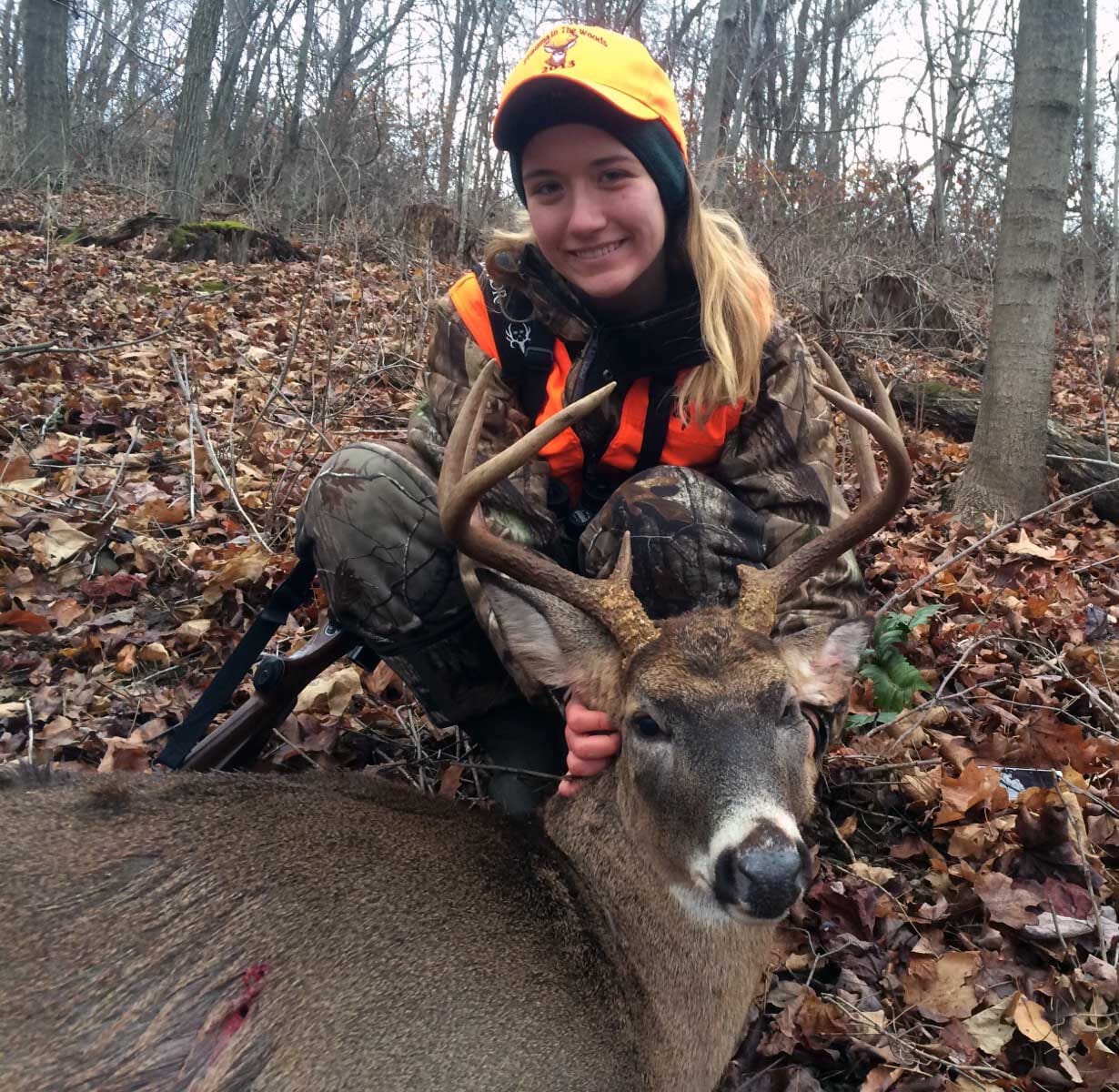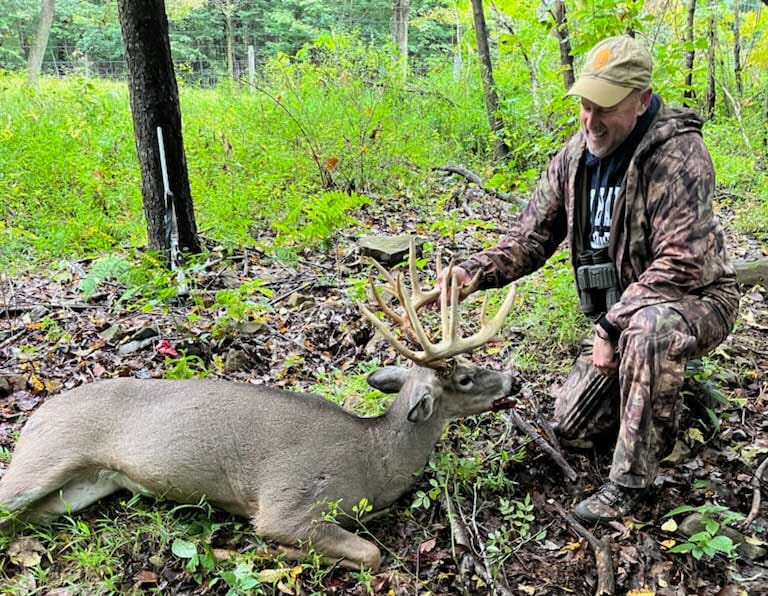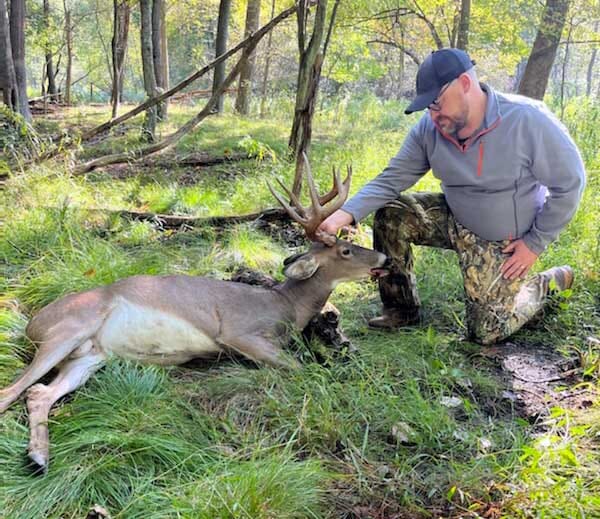 Let the excitement and memories begin by booking your reservation today! Call Us at
814-242-1454
or
Contact Us Online
.
Stonebridge Has An Amazing Hunting Lodge
To be the Top Hunting Preserve in PA you need an incredibly beautiful and comfortable lodge. Watch the video above.
What Should I Pack for My Whitetail Deer Hunt?
In addition to your weapon of choice and ammunition, consider packing

camouflage clothing
(While not mandatory, camouflage clothing will most often allow you to get closer to your trophy Whitetail Deer for the perfect shot.);
a raincoat;
binoculars;
a range finder;
and snacks.
For those of you staying at our lodge,

bring personal toiletries (a toothbrush, toothpaste, soap, shampoo, etc.) We provide linens and towels;
a cooler.
Why Would You Book a Whitetail Hunt Anywhere Else?
So, you'll hunt...
for incredible, highest-quality, and healthy Whitetail Deer;
on an immaculate, incredibly well-maintained hunting preserve in the beautiful, relaxing Laurel Mountains in Pennsylvania;
with and learning from an experienced, professional guide;
with outgoing, friendly people who share your love for hunting;
having butchering and taxidermy services available to you;
having the option of staying in a comfortable, top-quality hunting lodge;
while enjoying Bob and Gina's incredible cooking; and
while getting all the above benefits at affordable prices that are competitive, or better than, our competitions'.