Our hunters explain their Stonebridge experience better than we ever could.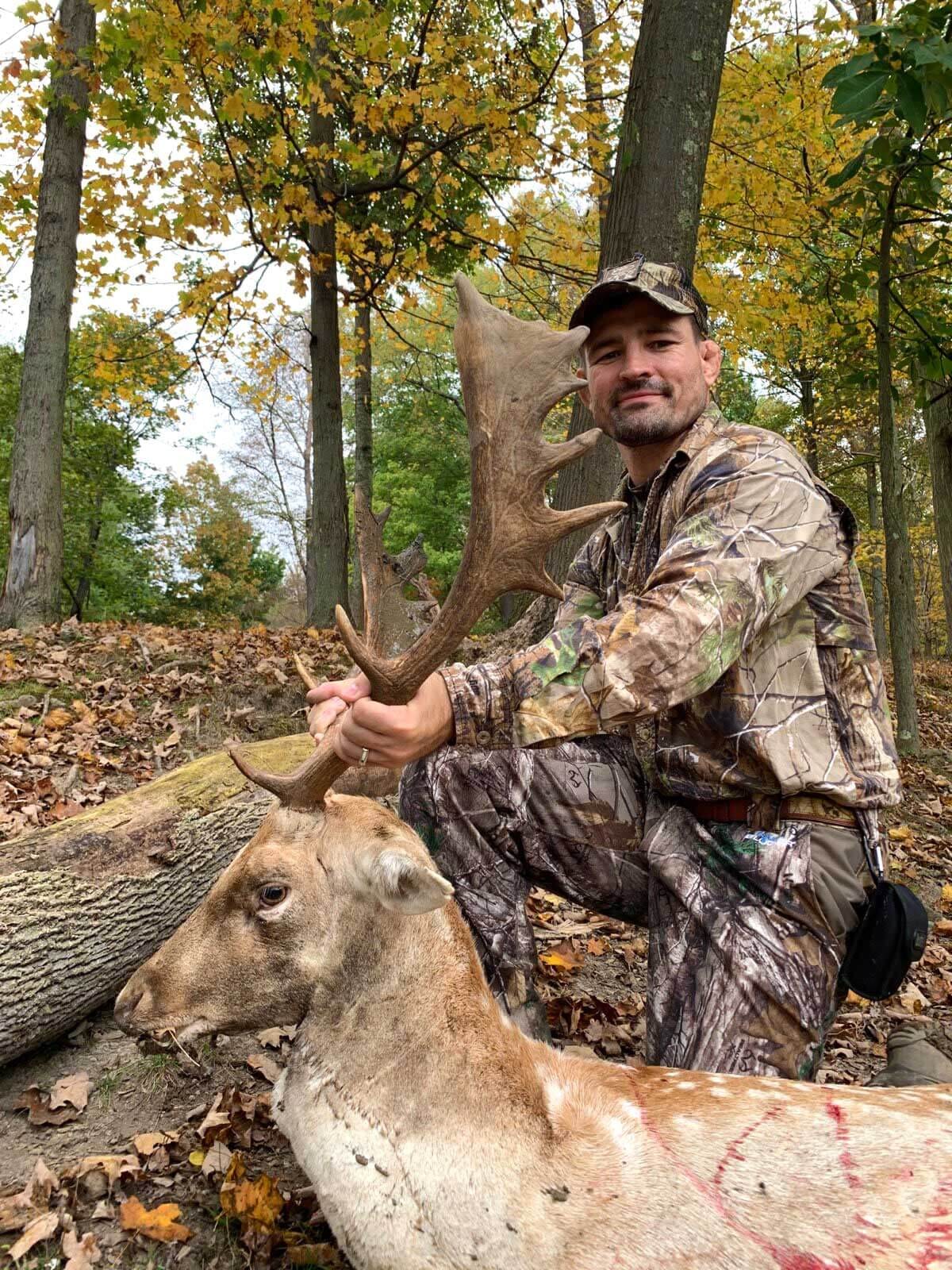 This was an excellent hunt! I went for Fallow Deer and the property was excellent.
The rolling mountainsides on each end of the property were loaded with large maple trees that helped set the scene usually only few people get to see. Aside from the property the animals were just as good.
We passed several really nice bucks that could have very easily been shooters. After spot and stalking all morning with several good opportunities, we decided around mid day that a buck we had seen earlier was the one. We closed the deal, but it was a challenge still! These fallow acted just like the whitetail we hunt back home. They busted us by scent a few times and often caught even little movements.
Mike (our guide) was excellent as he knew each of the really good bucks and where we would find them on the property. Mike made this fun with his stories and knowledge about the animals.
Bob and Gina prepared us an excellent lunch and we really appreciated their hospitality. I couldn't be more grateful to Bob and Gina. They were great, and our son loved their home!
There are a lot of places that might offer Fallow Deer. But, if you want the scenery, the good quality animals (HUNDREDS), and great company, then look no further. Stonebridge Hunting Ranch is on my list to return when I save up for it again!
Jacob K. M., Illinois 10/09/21